A1 Fingerprinting provides discounts to teachers for their fingerprint background checks. We send your fingerprints electronically to the department making this affordable, easy, fast and painless. At A1 Fingerprinting, we love teachers and everything they do for our children and our future! To support our Nevada educators, we are proud to give teachers a heavy discount on the cost of their Nevada Department of Education fingerprinting. This is our way of giving back to the community and encouraging more teachers to get involved. We also offer discounts for support staff and in-school volunteers looking to dedicate their time to helping our youth.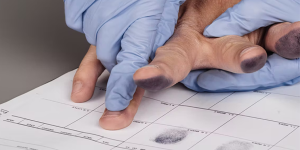 We offer employment clearance services and personnel support to academic institutions, educational organizations, community service agencies and employers. We solve problems in Las Vegas by providing efficient employee background checks that enable customers to receive valuable information about the people they are interested in hiring or employing to save time and money. in addition companies require fingerprints from employees who were previously required to give them as part of their involvement with private or public schools.
Aone fingerprinting does fingerprint background checks for newly hired non-certified schools, district employees, charter schools, private schools and all educational boards. at Aone fingering services you can expect accurate and fast easy live scan fingerprinting for Level 2 background checks for teacher and educator certification requirements. No online pre-registrations are required for board of education fingerprinting through the A1 Fingerprinting service.